Who are the people that Kabul Luftbrücke is evacuating from Afghanistan?
The people come from different sectors of society: judges, intellectuals, climate activists, athletes, LGBTIQ people and many more. Countless others are still on our lists and are still stuck in Afghanistan. Some of those who made it with the help of the Kabul Luftbrücke are already in Germany:
Ali Mazlomyar
What is peace? If you grow up in a country that is at war since decades, it is difficult to find an answer to this question. Ali Mazlomyar was 12 years old when he started thinking about this question. It was then that he was introduced to the concept of peace by activists. And soon he became himself a peace activist in his war-torn home country.
In Kabul, he and his friends put on burqas in 2018 for a few hours to demonstrate how annoying and how exhausting this women's veil is. Pictures of this event spread around the world – and led to death threats by the Taliban for the activists. Today, the young man lives with his wife Marsiah in Stuttgart, Germany. They barely managed to escape the Taliban. Alex Bühler tells their story and shares their new challenges in Germany.
The article by the Stuttgarter Zeitung is avaible online (fee-paying): https://www.stuttgarter-zeitung.de/inhalt.afghanischer-friedensaktivist-in-stuttgart-mit-worten-gegen-die-taliban.7cd5d7b2-94ef-4ef4-a63a-3d4665ca2c15.html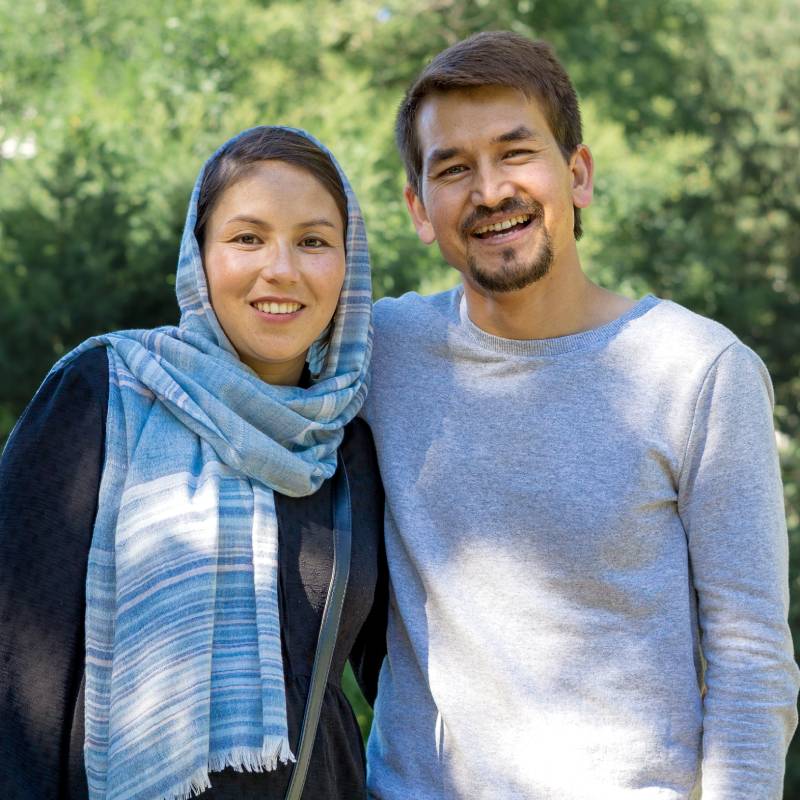 Mariam & Saliha
Two years ago, Mariam was faced with the most difficult decision of her life: the Afghan women's rights activist had the opportunity to flee to Germany. However, a life of safety meant leaving her little sister Saliha behind in Kabul. Since their mother's death, the sisters had hardly spent a day without each other. They were part of Afghanistan's first female mountaineering team, campaigned for women's rights and were involved in the Kabul art scene. A separation was unimaginable for the two. Nevertheless, Saliha advised her sister to leave. "I almost broke up over it," Saliha says today. For Mariam, too, the separation felt "as if a part of me had died." With the help of Kabul Luftbrücke, Saliha managed to leave Afghanistan. After weeks of flight, fear and uncertainty, Saliha landed in Berlin last Monday. When Mariam and Saliha saw each other again at the airport, they did not let go of each other for minutes. "I finally feel peace again," says Saliha.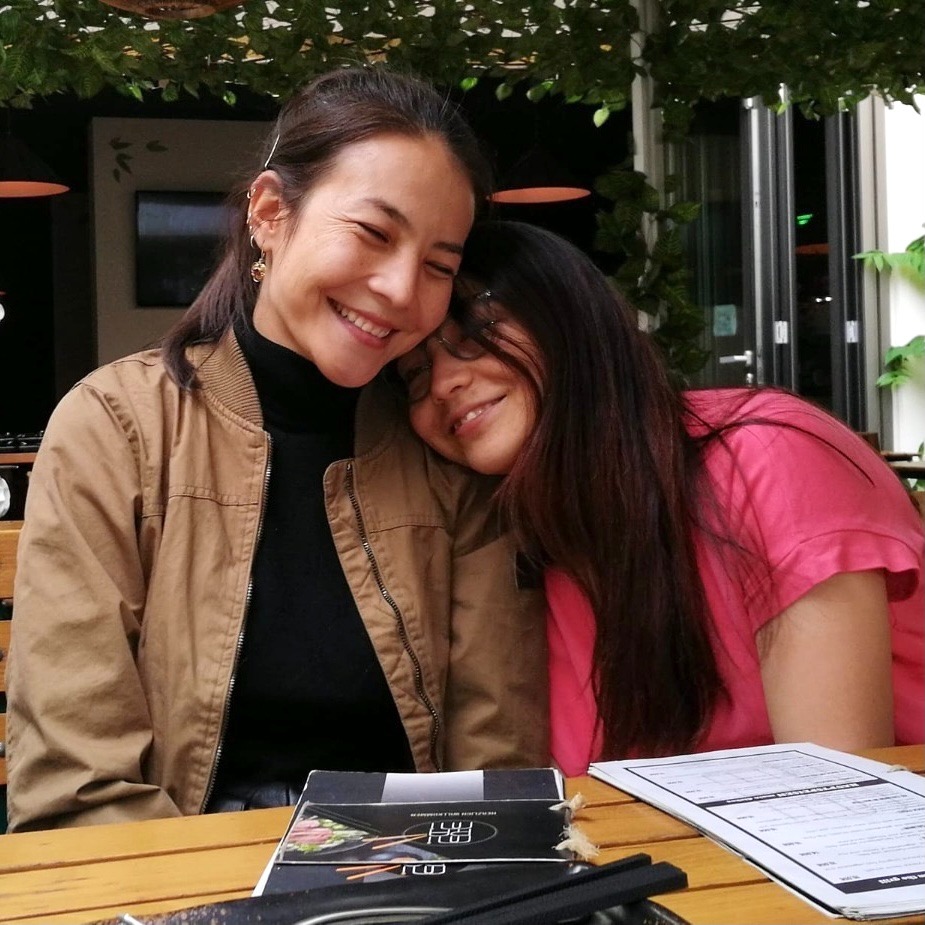 Aqsa, Yusuf, Hamza & Marcia
Aqsa, Yusuf, Hamza & Marcia arrived in Frankfurt in October 2021 with the help of the Kabul Luftbrücke. Although they have German citizenship, they could only be flown out thanks to the Kabul Luftbrücke because the German government does too little to evacuate even German citizens – not to mention the numerous vulnerable people who do not have the privilege of a German passport and about whom the German government cares even less.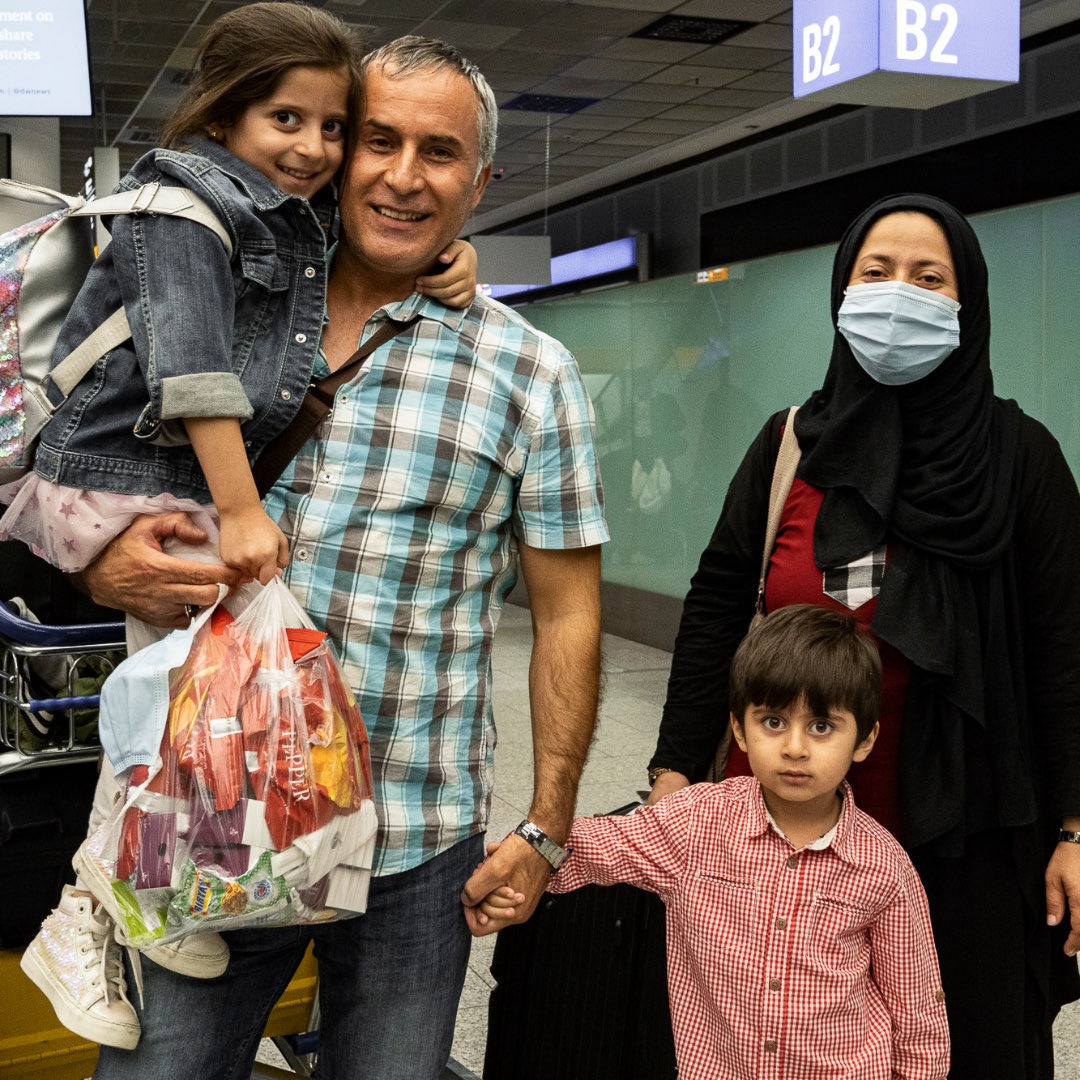 Help us support even more vulnerable people
Do you agree that these are all very touching stories of really great people? Then please help us in our work to evacuate even more vulnerable people from Afghanistan. What helps us most are regular donations. They give us more planning security and enable us to bring more people to safety.