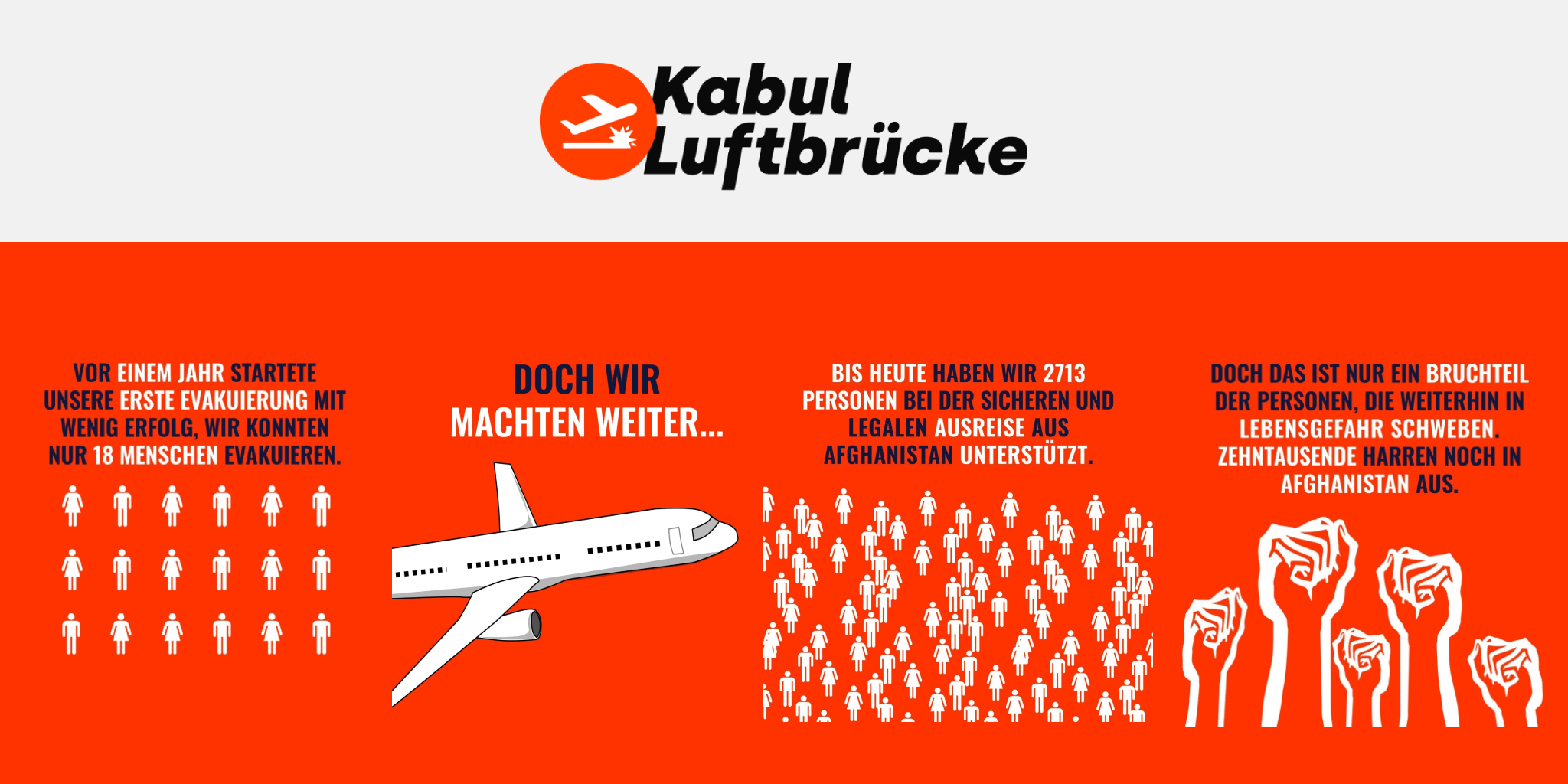 Our first evacuation mission started a year ago. With the help of a chartered Airbus A320, we wanted to fly 170 threatened Afghans out on the night of 28-29 August 2021. Our plane took off with only 18 people. Our first evacuation had failed in large parts.
But we kept going. Our first flight was not to be our last. On 13 November, our second charter flight took off and 148 people who had been persecuted by the Taliban were evacuated. Even though our name stands for evacuations by air, we evacuated most people by land, often by bus to Pakistan. And we are not stopping. Since our first flight in August 2021, we have helped 2713 people leave Afghanistan safely and legally.
Afghan civil society is exposed to the Taliban's reign of terror. The Taliban persecute, torture and murder people every day. People who have worked for a free and democratic Afghanistan. Germany bears a responsibility for these people. Tens of thousands of acutely threatened people have been ignored by the German government. The German government has not even answered their requests, let alone set up a central contact point. People in mortal danger do not even have the possibility to leave Afghanistan safely and legally. Tens of thousands more are staying in neighbouring countries. That is why it has become our task not only to evacuate people, but also to support those in acute danger in obtaining a promise of admission.
But for this we need you. Without your financial support, we don't exist. You are the reason why we can do our work.